AW Accident Report

American Whitewater was founded in 1954 "to conserve and restore America's whitewater resources and to enhance opportunities to enjoy them safely."
The organization is the primary advocate for the preservation and protection of whitewater rivers throughout the United States, and connects the interests of human-powered recreational river users with ecological and science-based data to achieve the goals within its mission. It is a represents a broad diversity of individual whitewater enthusiasts, river conservationists, and more than 100 local paddling club affiliates across America.
Charlie Walbridge was introduced to AW by a friend in 1968. In 1973 "Golly, that's falling water", a description of his second trip down West Virginia's Gauley River, was published in the AW Journal. He remembers reading the Safety Code before one of his early whitewater paddling trips.
A few years later, in 1975, Charlie was competing in a slalom race when one of the competitors was killed. He was shocked that a skilled, well-equipped paddler could die in a Class II rapid. Wanting to find out what had happened, he discussed the incident with everyone he could. He later wrote an accident report which was published in the American Whitewater Journal. That report coined the term "foot entrapment" and described this danger for the first time. The result: a warning not to stand up in fast water is routinely given to all beginning whitewater paddlers and commercial rafting guests.
That report sparked a life-long interest in learning from fatal accidents, near misses, serious injuries, and successful rescues in whitewater.
Other reports followed, which in turn lead to several magazine articles and books. He became Safety Chair of American Whitewater and began writing an annual whitewater accident overview for the Journal. He also maintains the American Whitewater Accident Database. This is the largest collection of its kind, containing over 1500 entries spanning more than 40 years. He has lead several updates and revisions to the AW Safety Code, with much of the new information coming from these reports.
Viagra
Viagra är mycket välkänt andreasapotek.com/kop-viagra-original-till-rabatt/ , men inte alla vet hur det fungerar. Impotens är inte en fysisk skada, åtminstone om det inte är en fraktur i penis. När det är patologiskt har det skador som väsentligen påverkar penis. Det finns problem med hans muskulatur, vener, svampvävnad och även i den del som gäller testiklarna.
Images from past AW Issues and Articles.
Charlie was on the American Whitewater board of Directors for 18 years and is currently an honorary director.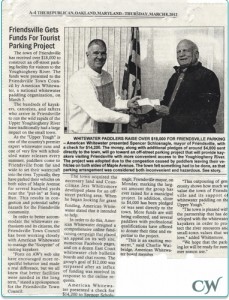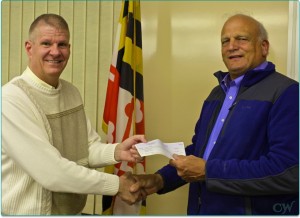 He currently manages the Sang Run Access Area for AW with his wife, Sandy, and represents AW with the Town of Friendsville to improve parking and access to the Upper Youghiogheny River. He also keeps an eye on other access points for the Cheat and Big Sandy Rivers.
Tweet